Easter Celebration
no hunting required. fill your eggs, baskets, & more with a rainbow of treats to celebrate this spring! 
Learn More From Our Blog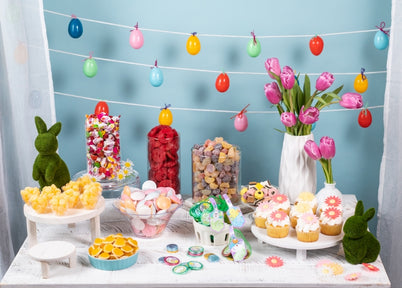 Hop Your Way into Sweet Inspiration
With brilliant basket ideas and Easter plastic egg fillers, we have plenty of candy to help out the Easter bunny this spring! Focus your energy on the egg hunt and spend time with your family and leave the rest to us. We have a great collection of Easter candy here to dive into. Come with us down the rabbit hole!
READ MORE